"Lead with vision & a compassionate heart…there you will find your purpose."

Welcome to Hope 2 Others
Karen and her husband, Rick, are the founders of "Hope 2 Others", also known as H2O, a 501-c3 non-profit faith-based organization, whose mission is to improve the quality of life in developing countries.  Karen and Rick are dedicated to renewing hope of a better life to remote, impoverished and underserved communities around the world.  "Hope 2 Others" Inc., is located in Sun Prairie, Wisconsin.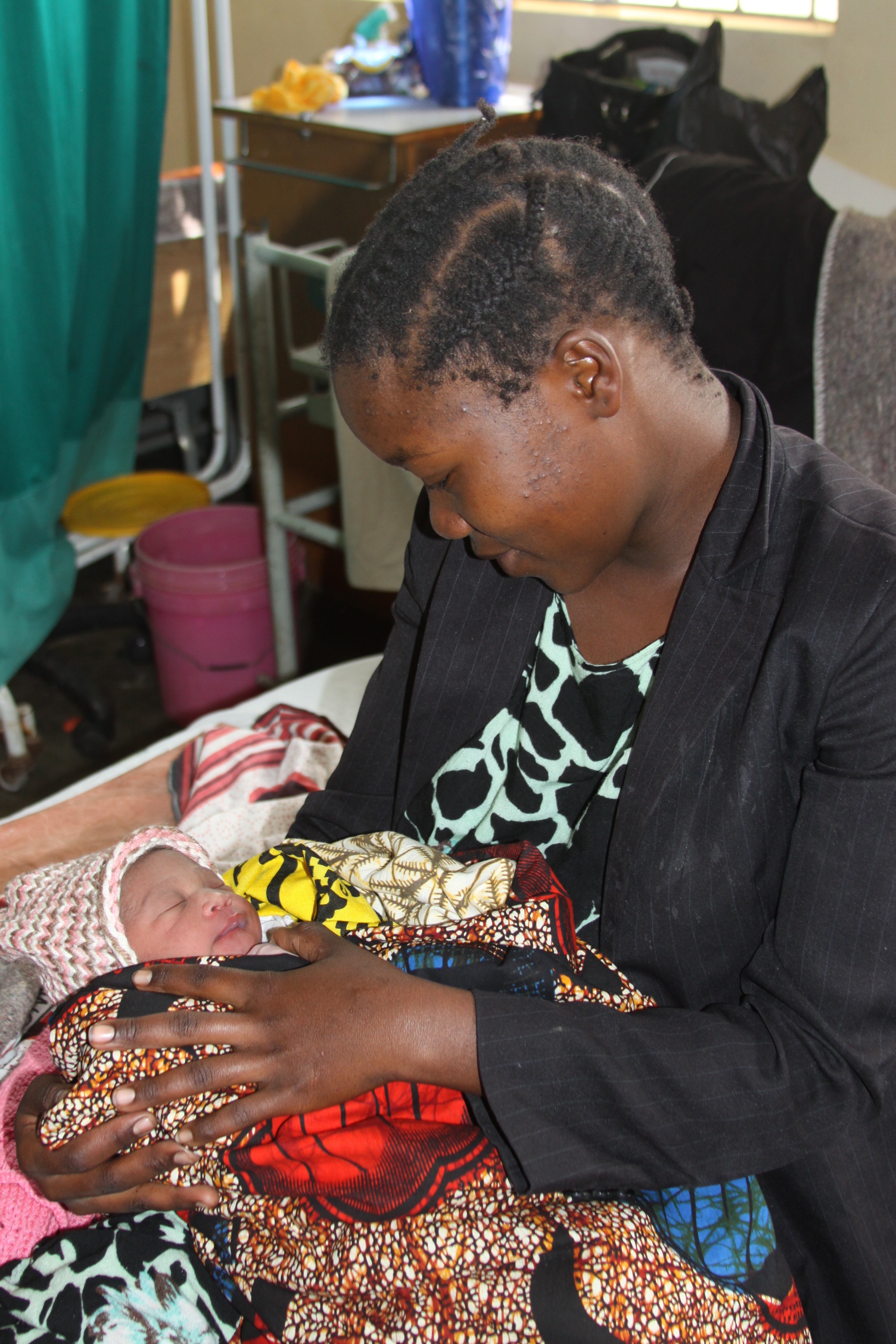 Help save the life of a baby.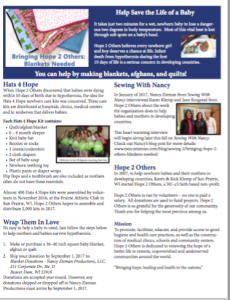 Hope 2 Others believes every newborn girl and boy deserves a chance at life. Infant death from hypothermia during the first 10 days of life is a serious concern in developing countries. Hats4HopeBrochure_web.
Thank you to the 35 volunteers who came out to the Hope 2 Others storage facility on Saturday April 21, 2018 and helped pack the 40-ft. container that is ready to now ship to Tanzania-East Africa. We are so grateful & appreciative for all of the prayers, donations,...
Hope 2 Others is bringing "Helping Mothers Survive" (HMS) and "Helping Babies Breathe" (HBB) Tanzania/East Africa
Hope 2 Others has a trained volunteer staff that will be ready to embark on a mission trip to Tanzania in the summer of 2018. Hope 2 Others will be bringing vital life saving techniques for mothers and their babies to midwives, birth attendances, nurses and doctors to different regions of Tanzania. Please consider donating to this life saving birthing and new born resuscitation project. Thank YOU for your support and breathing life into the next generation.
Use the form below to make a donation through PayPal to our Birthing & New Born Resuscitation Project.
Blessings
Karen and Rick
Help us Bring Hope 2 Others
– Mission Statement –
"Bringing Hope, Healing and Health to the Nations."
You can make a difference to someone who needs it.